Each certification package provided by the manufacturer may be different, and so what is included can vary.
A Certificate of Analysis is not always automatically included with the Manufacturer's Certification: what is available and provided varies by SKU and supplier. Test reports are sometimes not available. It is important to note the need for both when placing your order online so that we can obtain them and advise of any extra time or cost that may incur.
Typically, the COC (Certificate of Conformance) is included for traceability. If you need a full trace, you will want to note that with your order too as we may need to reach out to the manufacturer.
You can add the Manufacturer's Certification to your order, and add in the "Final Details/Comments" section at checkout that a COA is requested along with test reports or a full trace COC.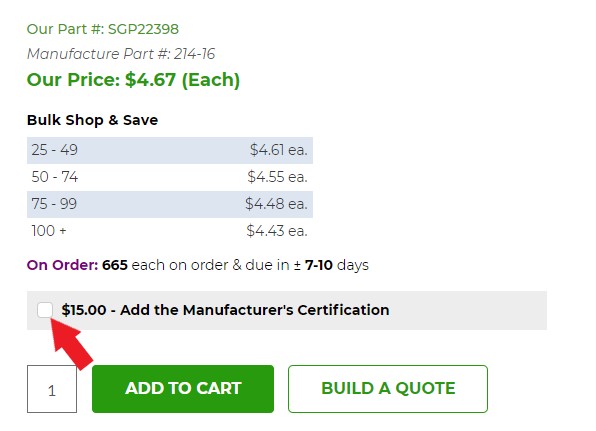 At checkout, add in your comment: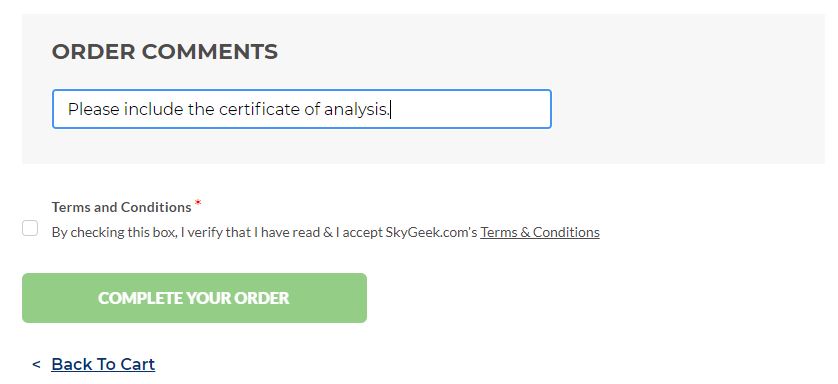 Note: Some manufacturers will charge us extra for a COA, and test reports. We would contact you if there is an additional charge. In some cases, it may be difficult to obtain the COA, if your request is time-sensitive, please note that too.
If you are missing a certification, please contact us.