Please set-up your account as tax-exempt prior to placing your order. If you see tax on your order, please check the States where we have your exemption on file, or create a new exemption for the State you are shipping to.
If you are exempt from sales tax, please create an account and then upload your state-issued Sales Tax Exemption certificate to us via your account.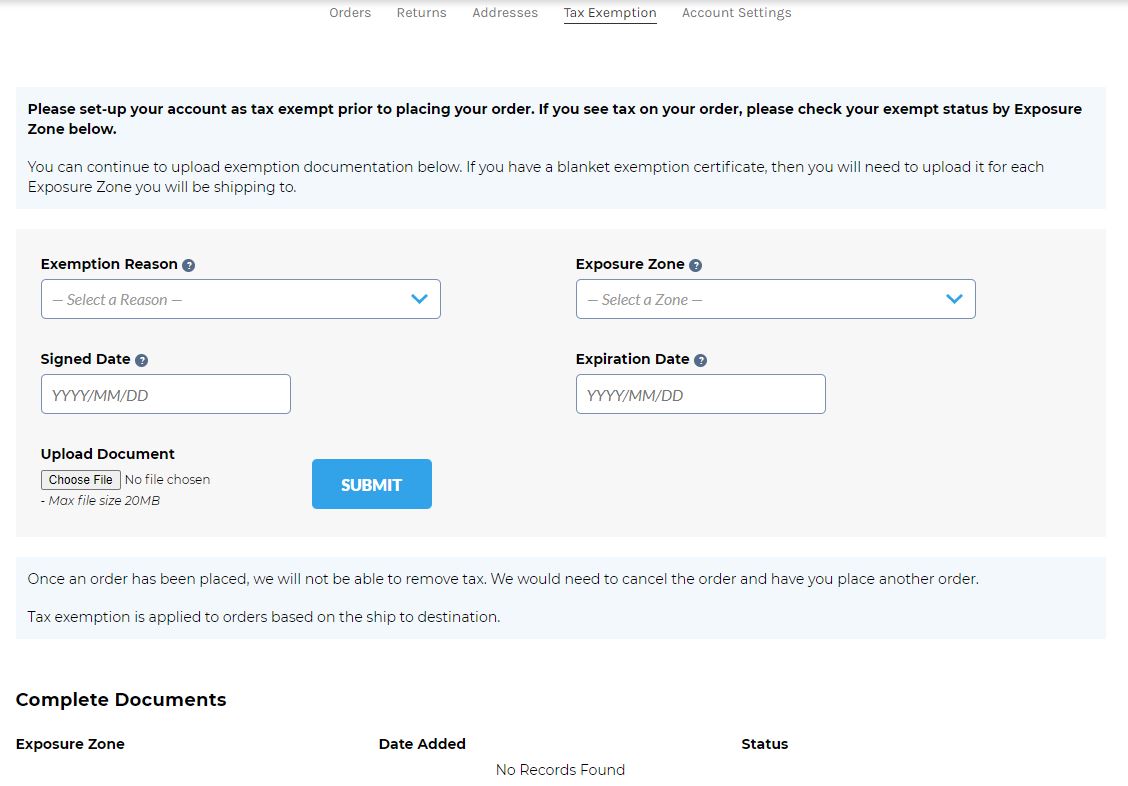 Please allow for 1-2 business days to process your tax exemption before placing an order.
You can also send it to us directly at service@skygeek.com, after setting up your account.
Please provide us with one of the following:
Reseller certificate - this form is either issued by your state or a state form that contains your business registration number, OR
A tax exemption form that exempts you from tax for a particular reason, such as a non-profit organization
If you are part of a Government entity - please send us a form if you have one. We can also check your status if your mailing address or your email address is .mil or .gov.
Once we receive your certificate, we can apply it to your current order, refunding the sales tax that was paid as long as it is within the same calendar month. If outside of the calendar month when your order was placed, you will need to reach out to the State where your item shipped and request a tax refund.
Note: We will keep the certificate on file for future orders and will mark your account as tax-exempt. Each user from your organization will need to be marked as exempt as the classification is unique to each email address on file. Or, all orders will need to be placed from the same account login.
Please also reference this article if you are unsure why you are being charged tax.