Creating a SkyGeek.com account is easy and provides all our customers with many time-saving benefits.

To create your account, click on the Account link at the top of the SkyGeek website.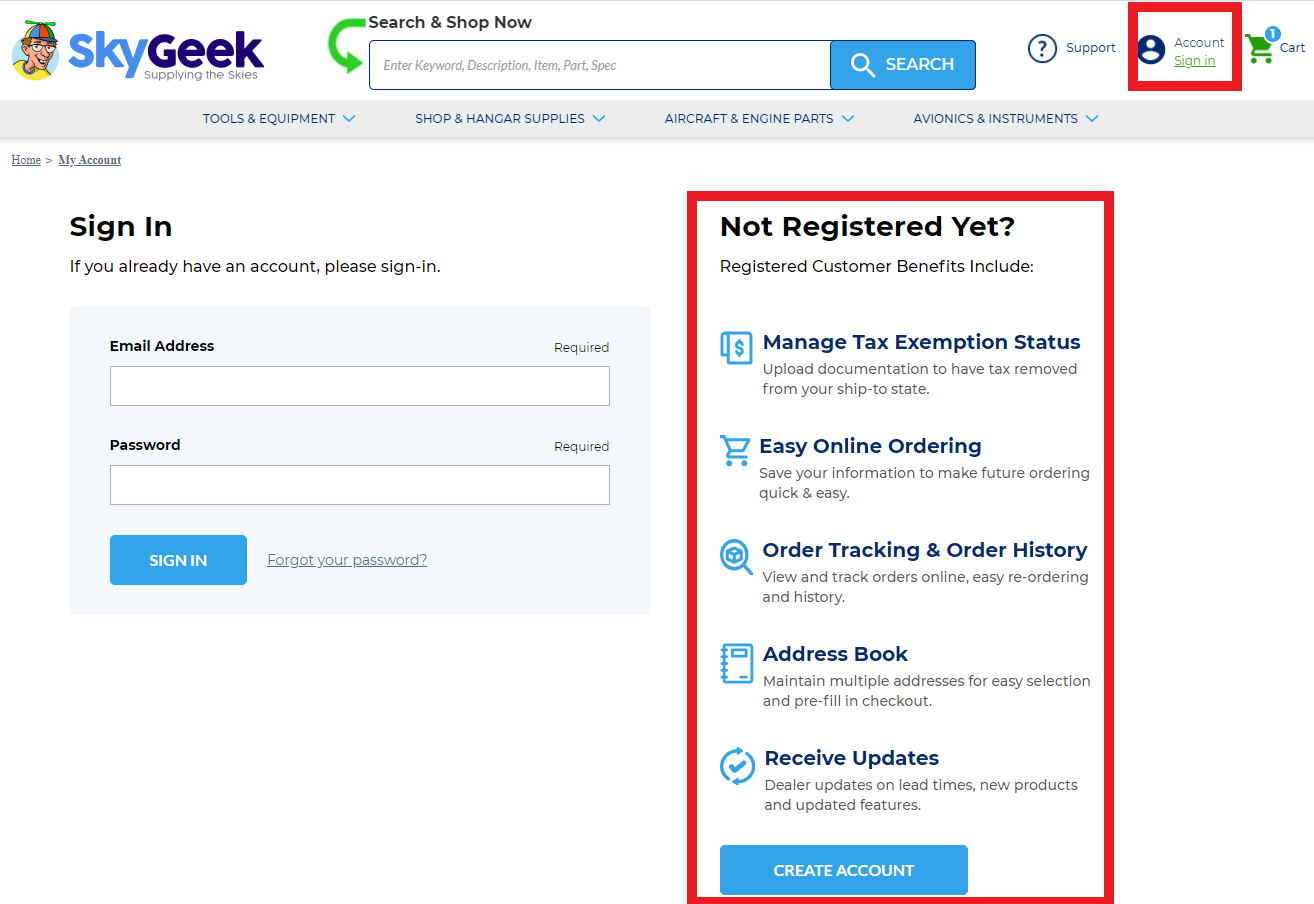 Next, click the "Create Account" button. From there, fill in all required fields and hit "Create Account" to register your account.

It's that easy! Now when you log in on SkyGeek.com, the "Account" link will allow you to view order history, add and save shipping and billing addresses for quick checkout, file for tax exemption, and more!