Customers who have approved payment terms with SkyGeek.com will now be able to place orders online. Using the
"Pay on Account" option at checkout; you now have the option to have the order billed to your account after checkout. There would be no changes to how you are currently billed, we've just made it easier for you to place your own orders quickly and efficiently!
Once you have logged into your SkyGeek.com account, and have entered the checkout, you will see the new Net Terms option appear under the Payment Information Section.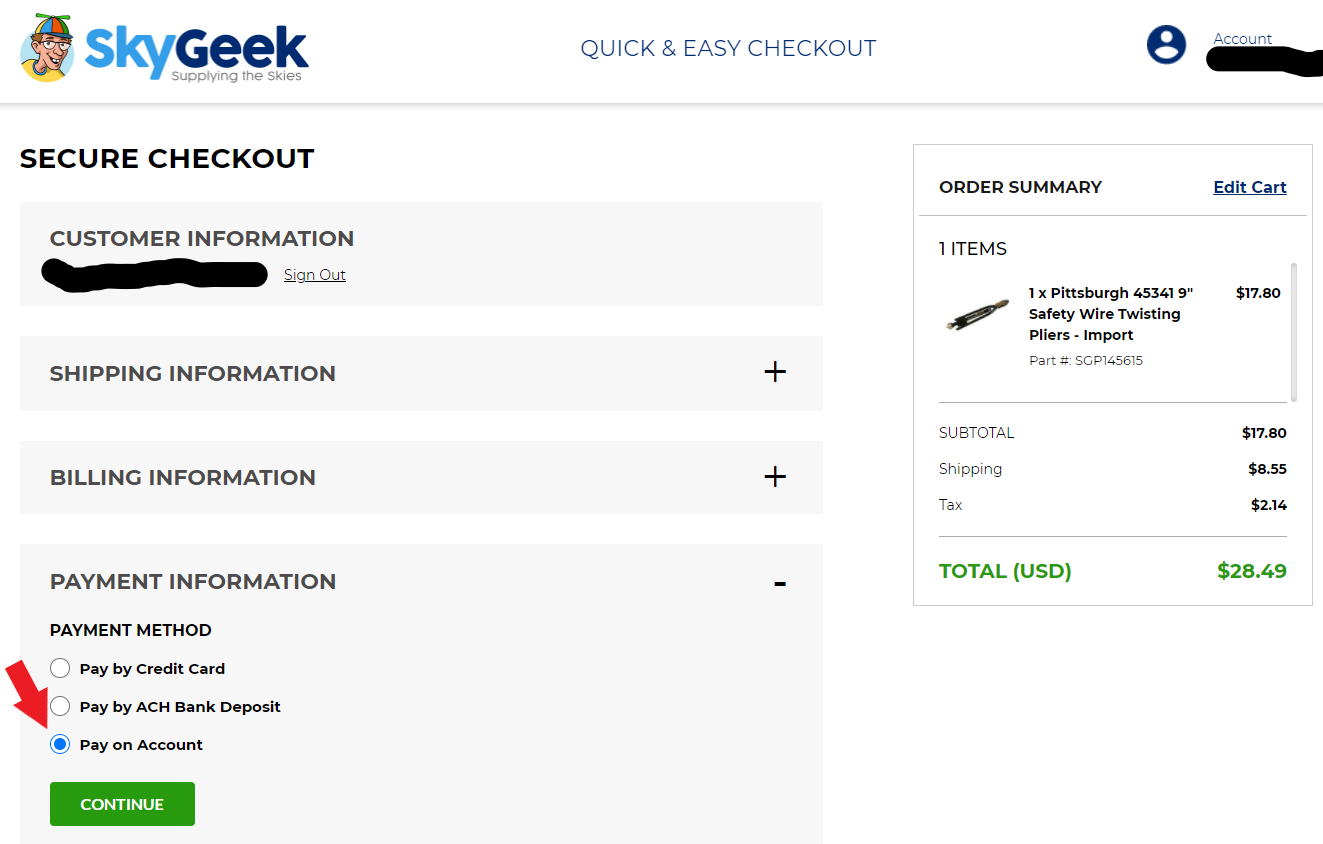 Please contact your account manager for more details and inquire about how to turn this feature on for your account login, or if you have this feature enabled, but it is not appearing.
Please note that this feature is per email login, so if you have multiple members of a company, we would need to enable this feature for each email account login and make sure they have accounts set-up with SkyGeek.com.
Don't worry! You can still contact your account manager with purchase orders for processing.