Yes, we are able to provide quotes for nearly all our products!
We do have complete product information available at https://www.skygeek.com, including the best price, quantity discounts, and availability.
Once you have added items to the cart, you will have access to a shipping calculator showing all available options to your area and the corresponding cost.
Please note that some items on SkyGeek.com are quote only as the availability or pricing may fluctuate.
In this case, a quote response can take a few days as we likely need to reach out to vendors for pricing and availability for the item. You will see only the "Build A Quote" button versus being able to add the item to your cart.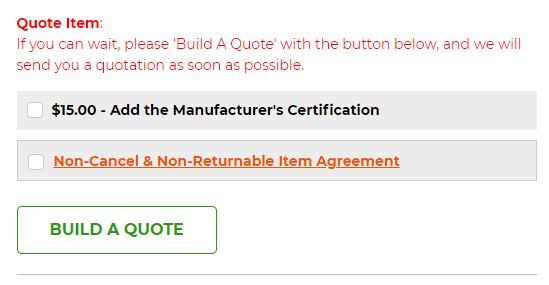 Please reach out to us if you need additional information.
We look forward to receiving your online order.