Shipping costs can be calculated right in the cart of SkyGeek.com.
Simply find the item or items you would like to purchase, add the product in the quantities you require and, proceed to your cart!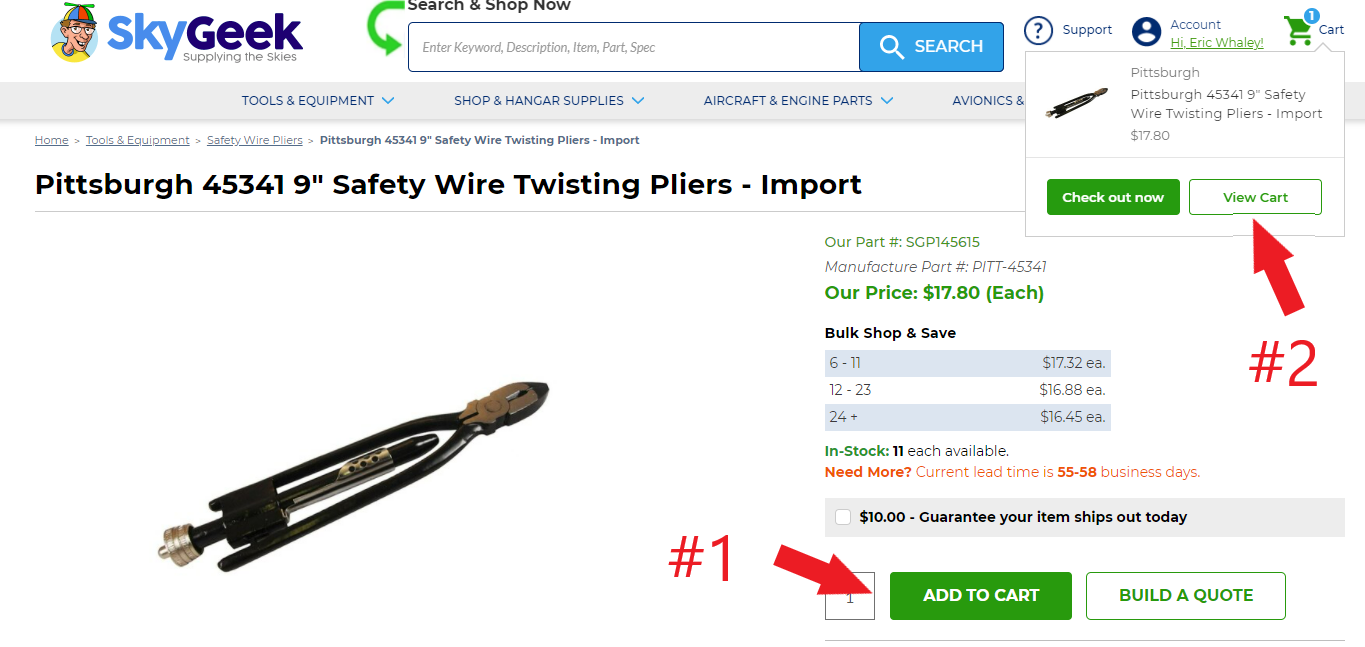 Once in the cart, look to the right and click on "Estimate" under "Order Summary." Fill out your location information, and then click the "Estimate Shipping" button, and it will automatically calculate your estimated shipping costs!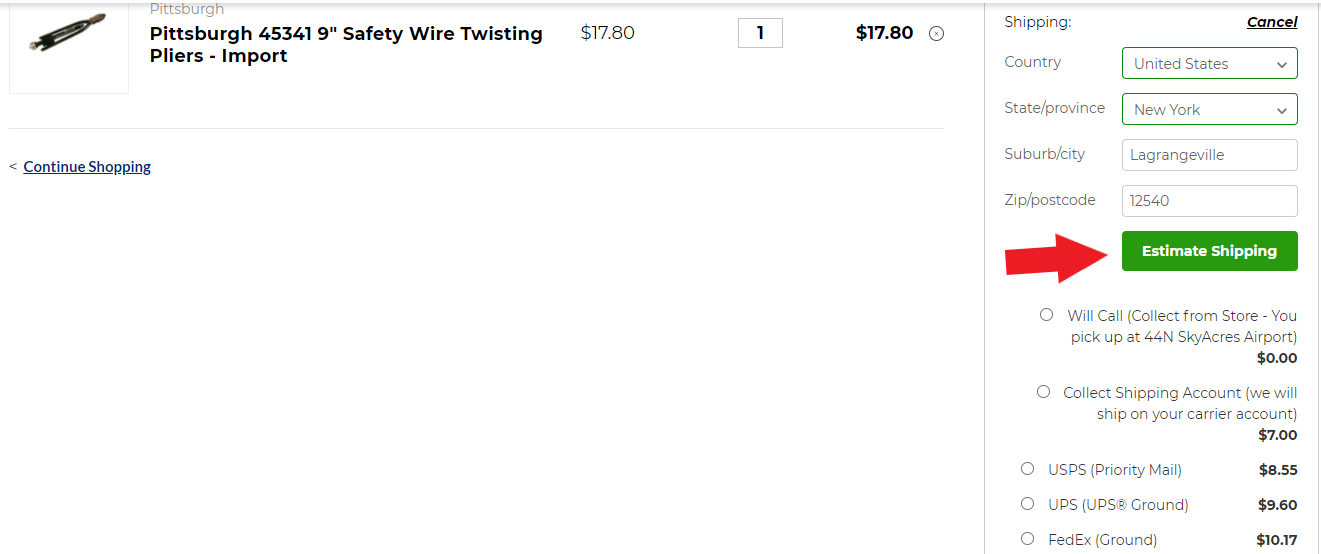 Shipping costs vary by item, your location, and the shipment method you use. From here you can either continue to shop and add more items to your cart or go on to complete the checkout process.
If a shipping method is chosen it will carry through to the checkout page. You can change the shipping method anytime during the checkout process.
It's important to realize that not all shipping methods are available for all locations or products. For example, we can only ship items that are considered "dangerous goods" by FedEx or UPS Overnight or Ground Service.
"$100.00 Freight Forwarder Pickup" is NOT a courier service. This is for you to hire a freight company of your choosing to pick the order up at our New York location.
You can also choose to ship items on your own FedEx or UPS account by selecting the "Collect" ship method. There is a $7 charge for packaging and handling.
All of the charges include dangerous goods charges. Customs fees and duties are not included.