Tracking information for all orders will appear directly in your shipment confirmation email. You can also view your order status along with tracking information for each order by using the SkyGeek Real Time Order Tracker.
Up to the minute order information is available 24/7 via this automated service. If you have your five-digit order number along with your email address, you can obtain the latest information on your order including tracking and in-transit information.
You can also login to your skygeek.com account and click on the Order History Tab.
If you are logged into your account and viewing an order, you can select the Order History tab along with the order details for the order that needs to be tracked.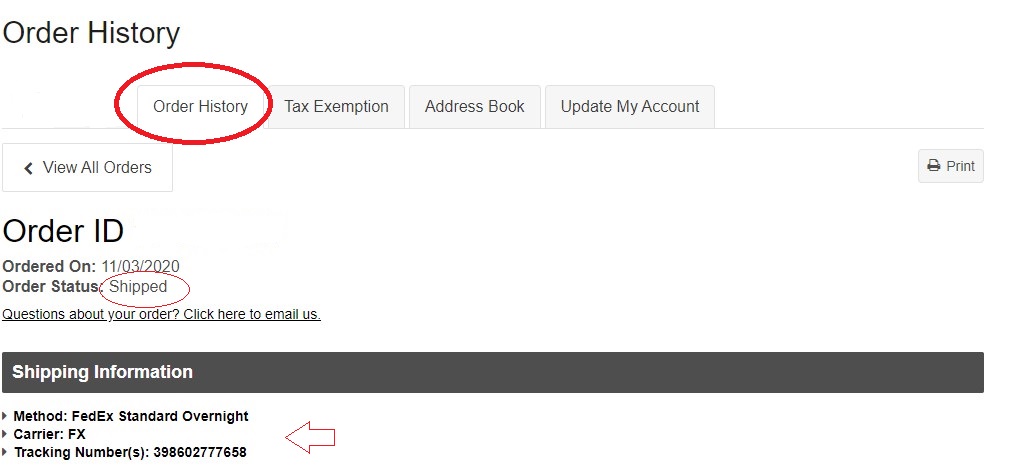 For partially shipped orders, you can also view which items have shipped by order item.

NOTE:
We are aware of a bug where the status for a line item is showing back ordered when it is pending shipment. Please reference the status using the SkyGeek Real Time Order Tracker.
Tracking Numbers will be sent via email to the email address used to place your order, once the order ships from the SkyGeek warehouse. (Note: As we do drop-ship select items, you may receive multiple tracking numbers at different points of the order process.)